FEMPO FOUNDATION
In its beginnings, FEMPO started as a free social program to help women who have suffered, or are suffering from breast cancer.
In Chile, a national social campaign called, "#SOLOXTUSONRISA", and a international social campaign called, "#CROSSINGBORDERS", with the objective of: The reconstruction of the nipple areola complex through the micropigmentation technique for women who have been faced with a mastectomy as a result of breast cancer and with palliative procedures for the effects of chemotherapy, in attenuating post-surgery scars and in the reconstruction of eyebrows, through the technique aforementioned
In 2017, to formalize this social programme, led by Paola Gateño Caraccoli, the FEMPO Foundation (Foundation for Aesthetics and Oncological Paramedical Micropigmentation) was created.

Currently present in Santiago de Chile as a branch in America; and in Barcelona, Spain, as a branch in Europe, benefiting from our work hundreds of women and with more than 5,000 procedures performed worldwide and without socioeconomic distinction, thus recovering their physical and emotional quality of life.
PRESIDENT AND FOUNDER
PAOLA GATENO CARACCIOLI
Paola has trained thousands of students at PMU Estética y Médica throughout her career in Chile and abroad. She specializes in training Medical Personnel with strong ethical values in the first existing scholarship in order to professionalize the PMU career.
MASTER IN CREATION OF POST MASTECTOMY AREOLA.
TRAINING OF MEDICAL TEAMS, INCLUDING SURGEONS AND ONCOLOGISTS.
MEMBER OF THE ESTP. EUROPEAN SOCIETY OF TATTOOS AND PIGMENTS.
MASTER IN PMU RECONSTRUCTION OF AREOLA AND PARAMEDIC.
SPEAKER IN MEDICAL PMU AND AREOLA PIGMENTATION IN MEDICAL CONGRESSES, HOSPITALS, CLINICS AND CONFERENCES.
PRECURSOR OF CLINICAL STUDIES AND INVESTIGATIONS ON THE POSITIVE EFFECTS OF PMU ONCOLOGY IN PATIENTS WITH MASTECTOMY.
INTERNATIONAL LECTURER (SWITZERLAND, HOLLAND, AUSTRIA, TURKEY, GERMANY, UNITED STATES, SPAIN, ITALY, ARAB EMIRATES, BOLIVIA AND PERU AMONG OTHERS.)
SWISS COLOR EXPERT WORLDWIDE INSTRUCTOR.
ACKNOWLEDGMENTS
WORLD ASSOCIATION OF HUMANIZED MEDICINE
PRESTIGIOUS AWARD FOR HER ACHIEVEMENTS AT THE FEMPO FOUNDATION 2018
ONCOLOGY PATIENTS 2018 AWARDED PRIZE FOR HER DEDICATION AND ACHIEVEMENTS OF THE FEMPO FOUNDATION.
AWARD TO WOMAN OF THE YEAR 2019 (MUJER IMPACTA) FOR HER WORK IN PATIENTS WITH BREAST CANCER.
AWARDED IN 2019 BY THE WORLD ASSOCIATION OF PROFESSIONAL WOMEN IN CALIFORNIA.
Free Social Program
FEMPO starts as a free social program to help women who have suffered, or are suffering from breast cancer.
Support and Prevention
We actively participate in campaigns for the prevention and early detection of breast cancer. Help us in this crusade.
One by One Program
Social program for vulnerable women or women at social risk where they learn micropigmentation methods and techniques.
Medical staff training
Through micropigmentation, the aesthetic reconstruction of the areola-nipple complex is performed in post-mastectomy women.
FOUNDATION STAFF
OUR TEAM
HELP US TO
MAKE ONCOLOGICAL AESTHETICS A RIGHT, NOT A PRIVILEGE
1
Enter our website
It is very easy, just enter our website and follow the steps to request help or contribute to this beautiful cause and crusade.
2
Contact us if you need support
If you are fighting the disease and need to redo your eyebrows or recreate your areola, contact us directly.
3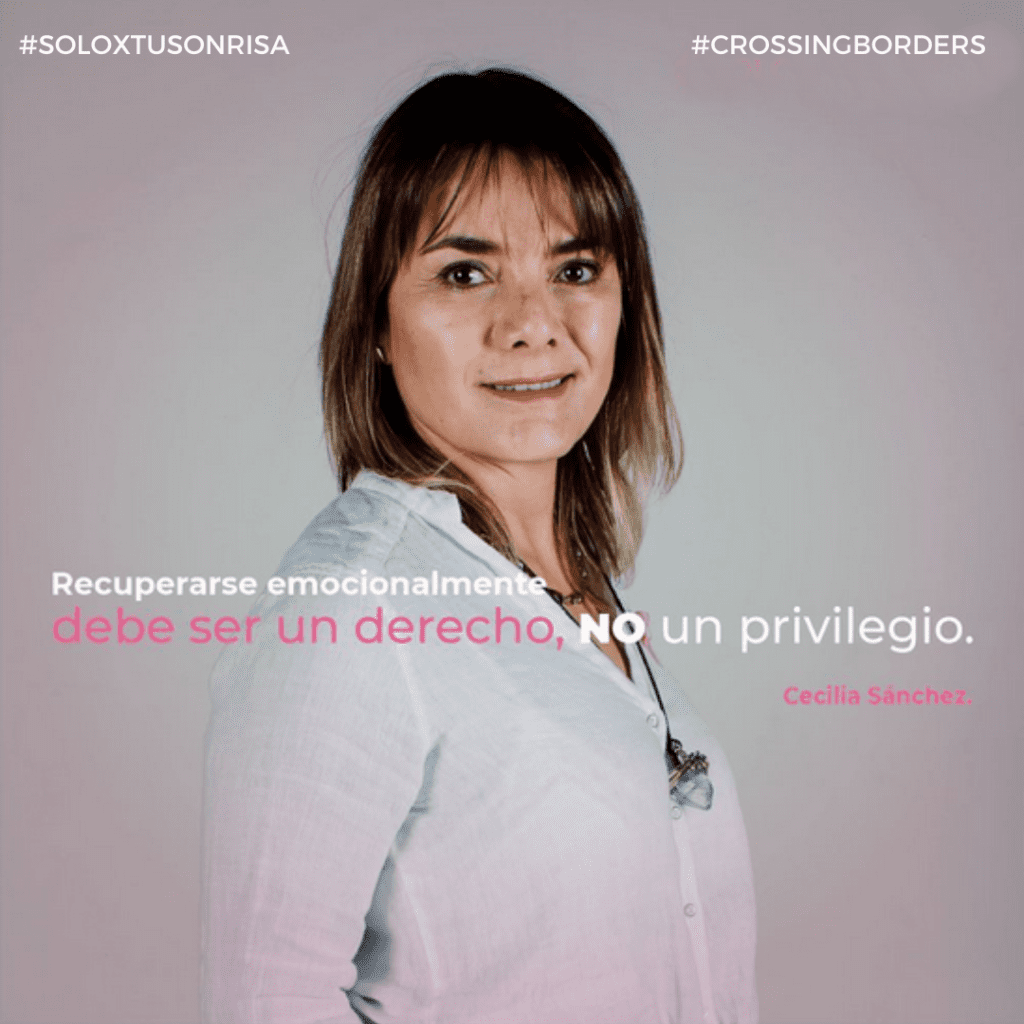 If you want to collaborate, make your contribution
It will finance post-mastectomy Areola reconstruction, scar reduction and eyebrow creation in women undergoing chemotherapy.
+5000
PROCEDURES CARRIED OUT
+2000
TRAINED MEDICAL STAFF
+100
INTERNATIONAL conferences
+100
INSTITUTIONAL AGREEMENTS
Our campaigns
#CrossingBorderS #SoloXtuSonrisa
With the Micropigmentation technique we can give a three-dimensional effect to the areola-nipple complex, recreate eyebrows and return what cancer has taken from so many women.